Attached below is the leaked screenshot of a chat between a man and his friend's ex girlfriend.
The said man who was dating the girl suddenly took ill and was taken to several places for possible cure but to no avail.
The family of the man decided to investigate the cause of the sickness and found that it was a love charm gone bad.
The charm was further traced to his girlfriend.
When contacted, she showed no sign of guilt claiming that she was misled by her friend who took her to a spiritualist for love charm, the spiritualist reportedly gave her a concoction to mix with her monthly flow and apply to his food.
Unfortunately the charm turn out to have an adverse effect on his health as it was reported that he could no longer stand on his feet.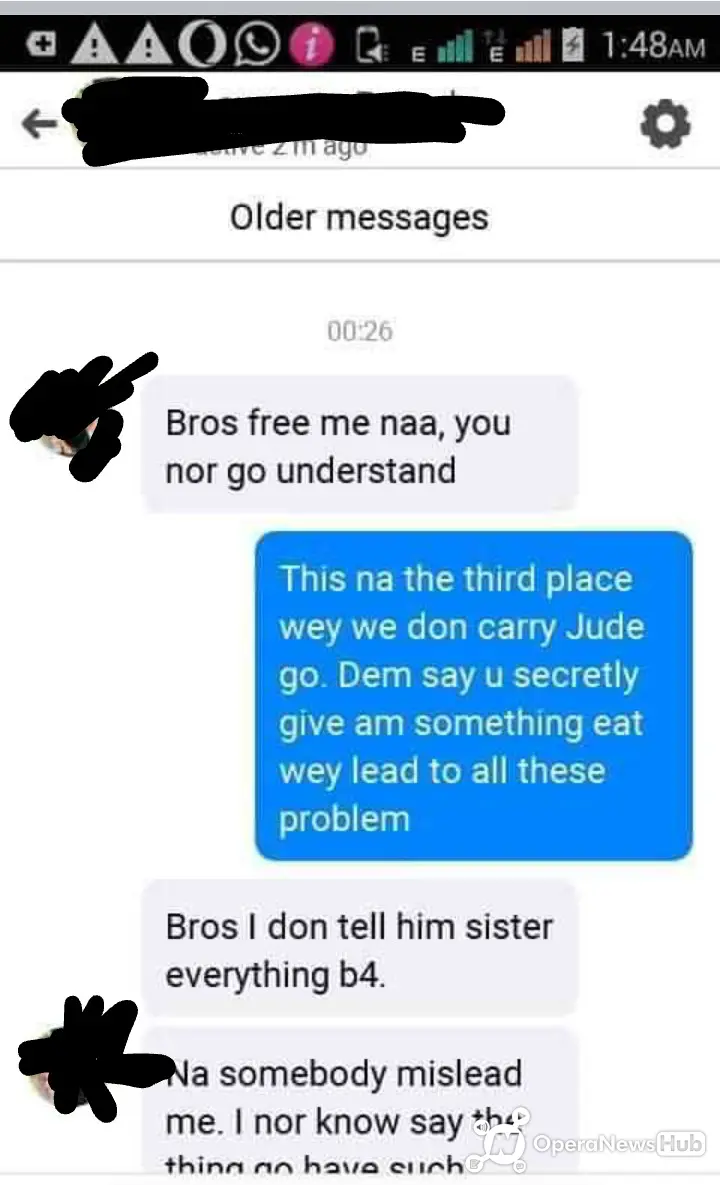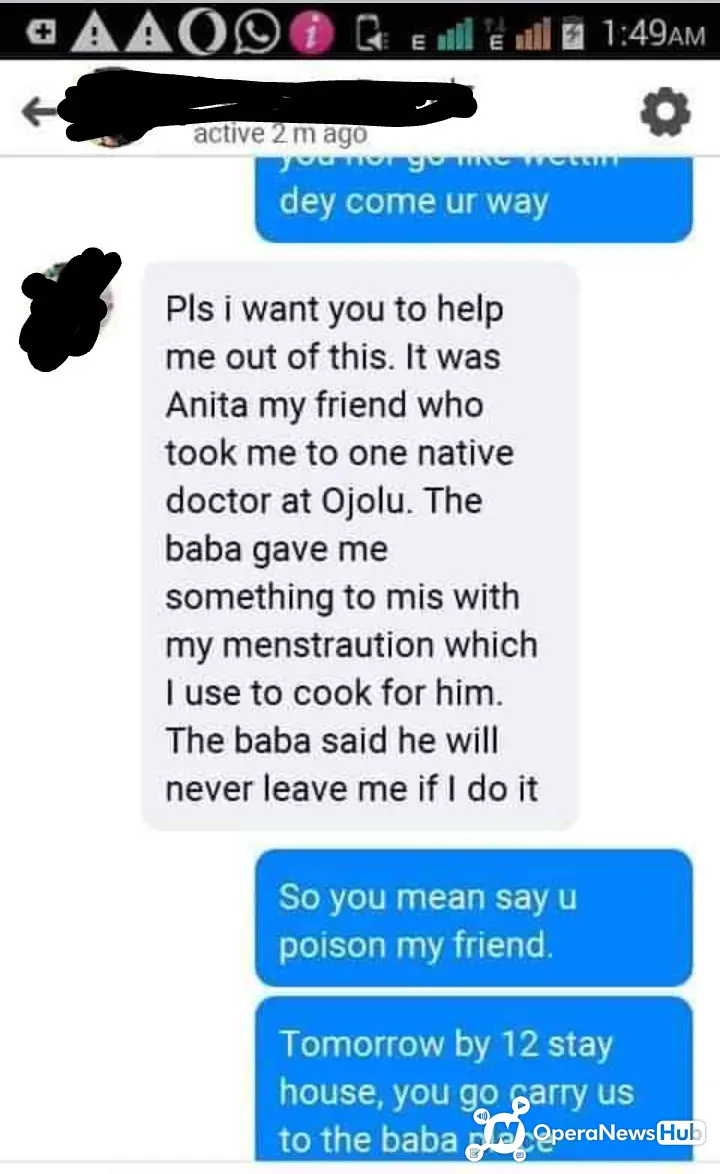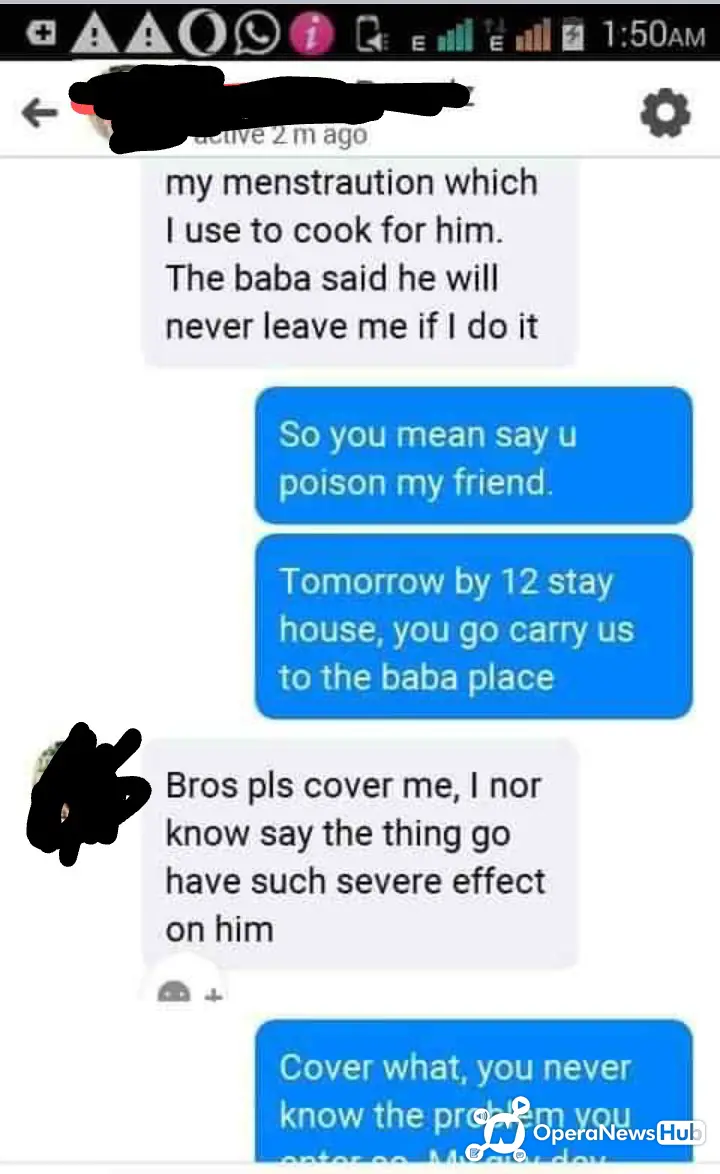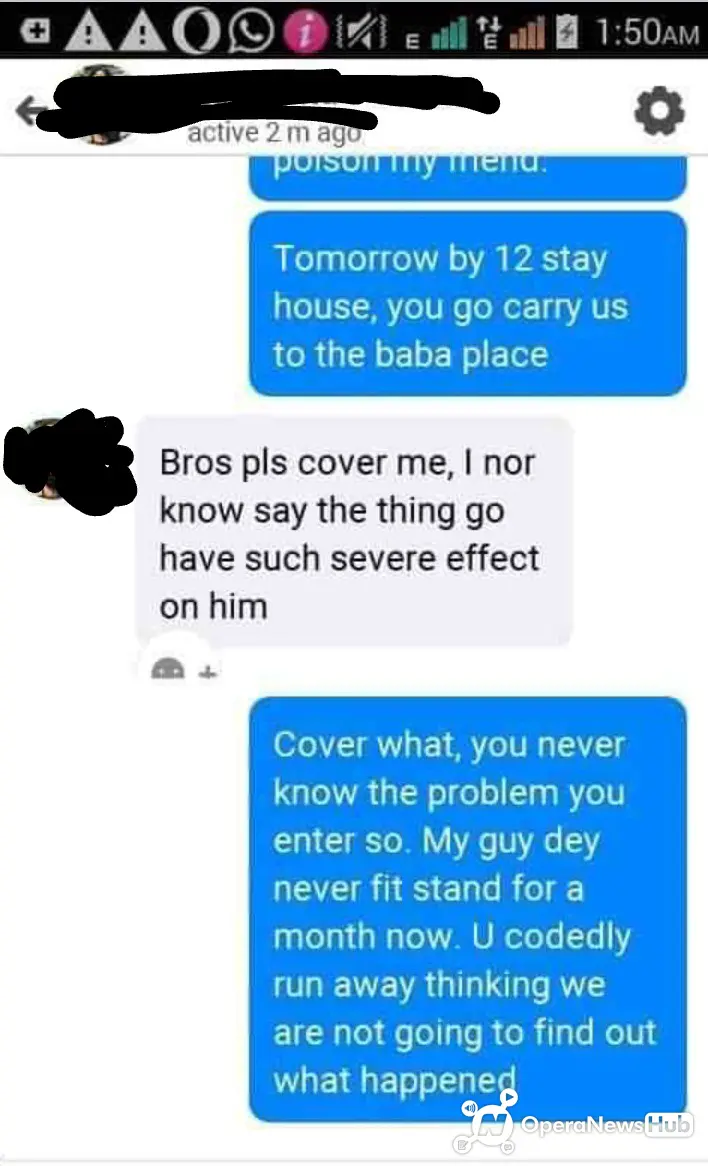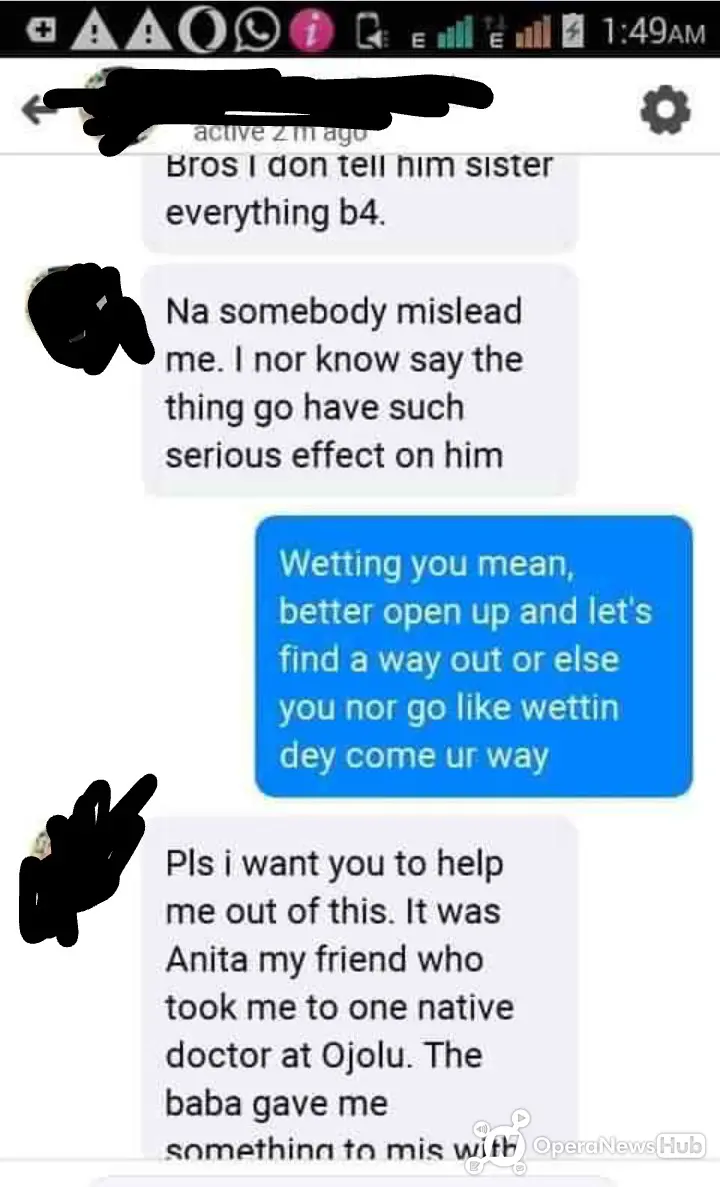 Though the girl has come out to deny knowledge of the chat, claiming that she is being witch hunted by someone. The true is yet unknown.
What is your take on the issue?
Dont forget to Comments and Share it Below…